Meet The Newest Additions To Our Family!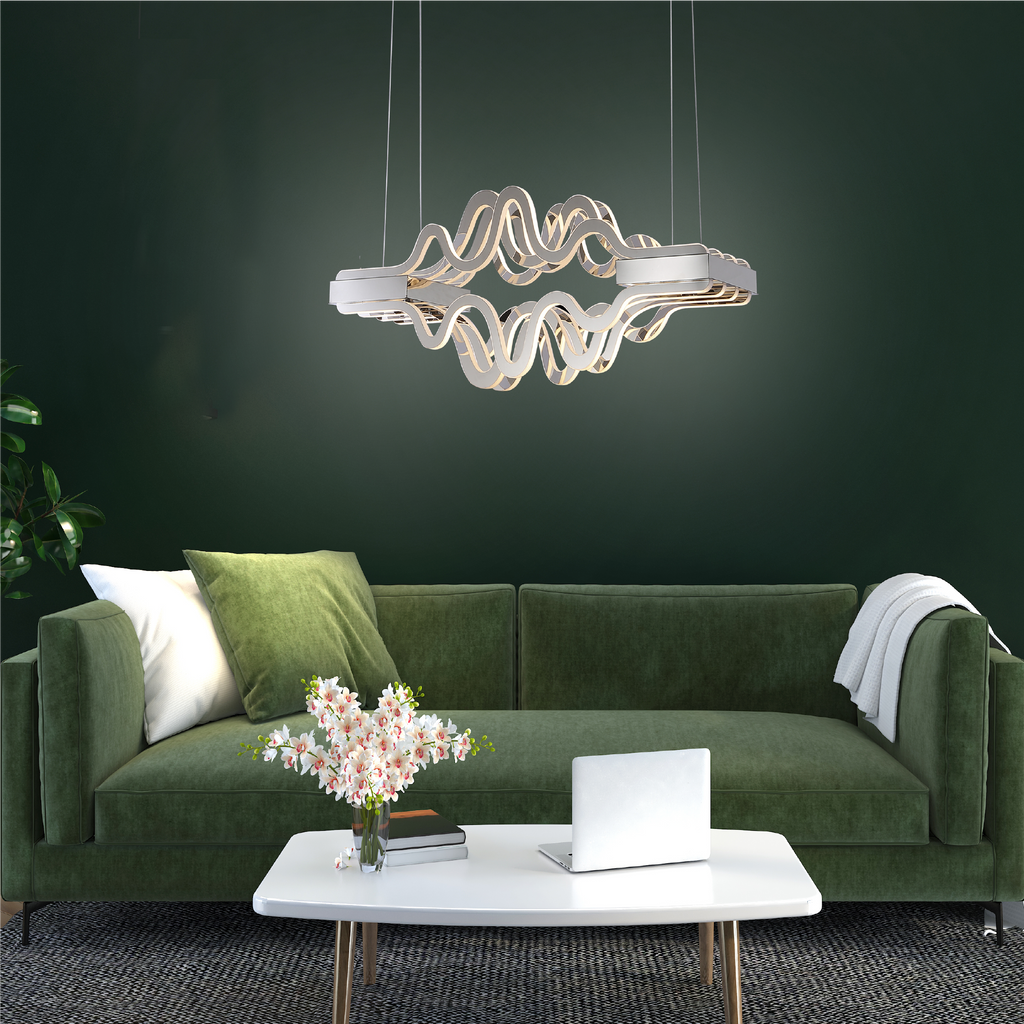 This week at Viva Led, we introduced two new designs; one is a flush mounted LED chandelier, whereas the other is a LED pendant chandelier. Both designs differ vastly, to give you more options to choose from that cater to your home style and needs. 
Small or Large Ripple - Pendant Light 
This ceiling chandelier comes in two different sizes, making it the perfect option for a side by side living room and dining room. It features a chrome body, which beautifully reflects off light in every direct, giving your space just the right amount of luminosity it needs. The height of the chandelier can be adjusting according to your rooms requirements, and according to your liking. The large design features 5 elongated ripples, with a LED light beam passing through each, whereas the smaller design features 3 ripples. This design is contemporary and artistic, instantly elevating any room it is in.
Small or Large Fountain - Flush Mounted 
This design is fun yet contemporary, making it the perfect addition to any room it is in. It has a protruding profile, so it is perfect for low ceiling spaces, that don't allow you to have a pendant light, but you still want the look and feel of one; nonetheless it is also a great for flush mounted option for a high ceiling space, as it creates a sense of depth within the ceiling and in the room.  The lighting fixture embodies a chrome finish, with LED panel beams coming out of each 'branch' thus providing the perfect amount of luminosity needed. 
Both of these lighting fixtures can be dimmed using a remote control, as well as providing a range of light color from cool to warm white, thus catering to your desired need and mood. 
If you need any more information on them, do not hesitate to visit us at our showroom, send us an email, or learn more about them using the links below: