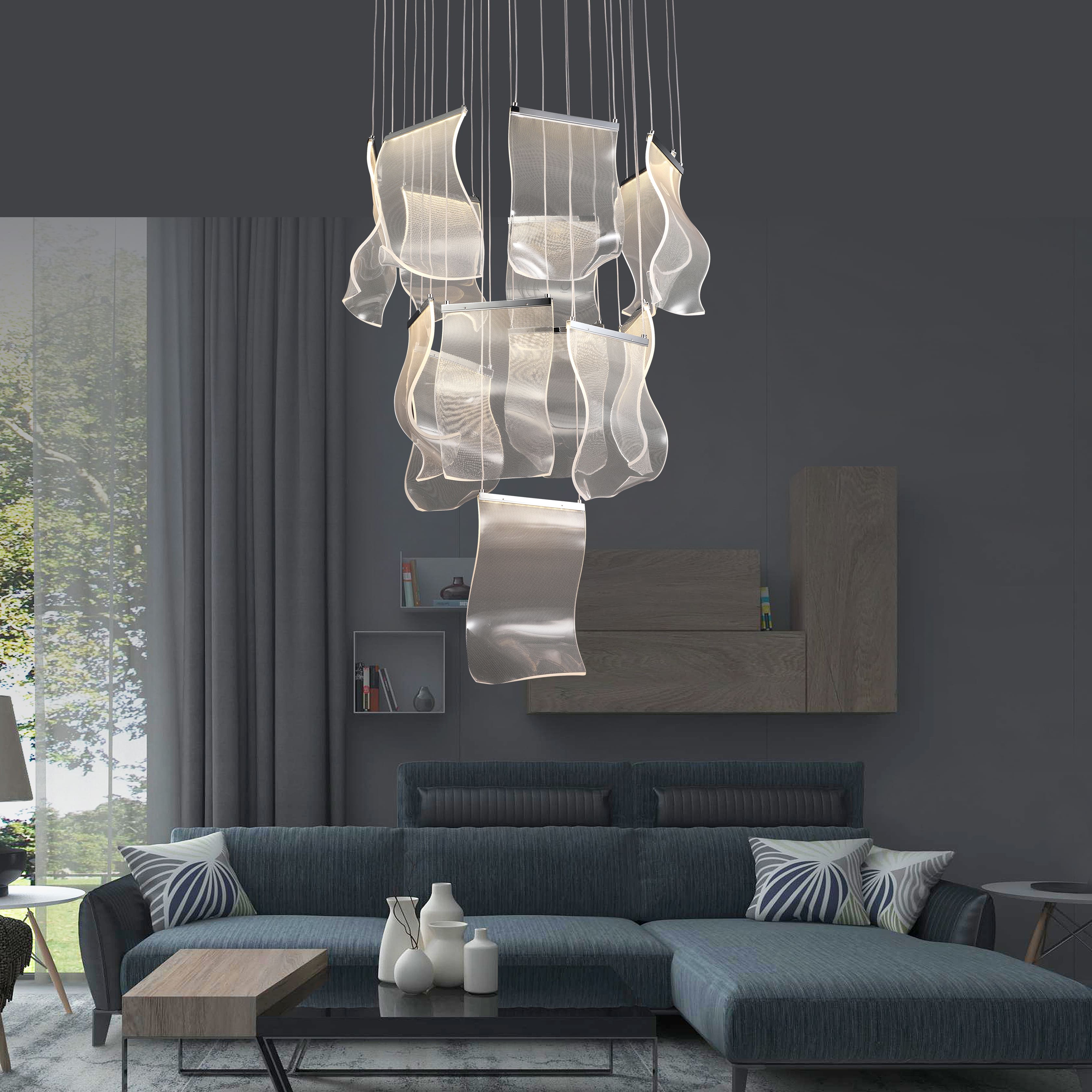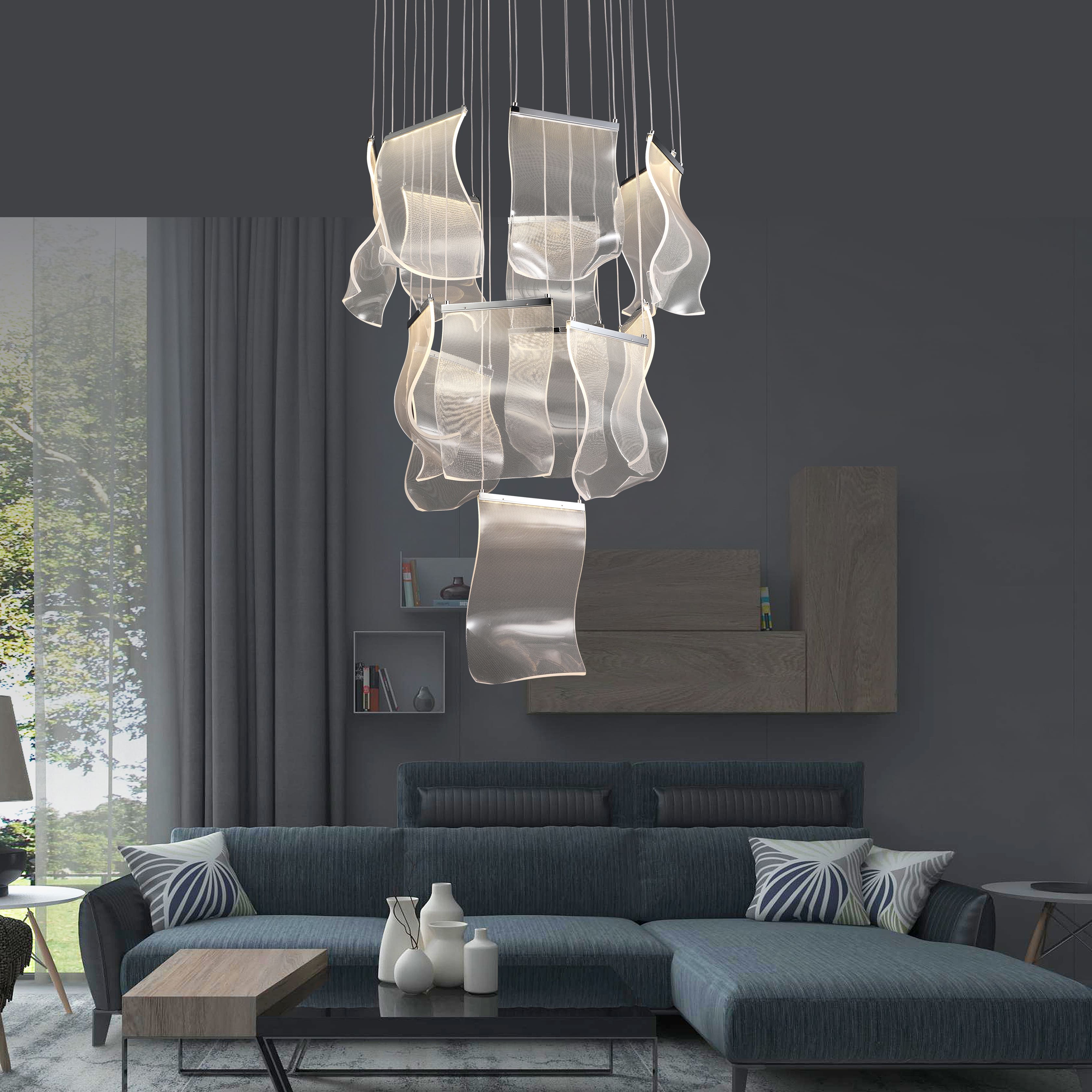 Abstract Fourteen Sheets LED Pendant Light Chandelier
Our Abstract Fourteen sheets LED Pendant Light chandelier offers ambient lighting, that will add an elegant touch to any space. We enjoy placing this over a dining table, inside a living room, or in the opening of a house's stairway. 
Item Number: MNK-630 
Type: Pendant Light Chandeliers
Style: Modern / Contemporary
Body Color: Chrome
Dimensions:
W 23.62" X H 98.50"
Sheet Size: H 11.62" W 7"
Cord Adjustable: Max 8 FT
Canopy: Round shape 23.62"
Light Information: 56 Watts
Dimmable by remote control (included)
Lumen: 8624
LED Color: 3000k to 6000k
Why Choose Viva LED ?
We specialize in modern lighting with amazing design. Our variety of lighting fixtures are sure to brighten any space. Questions? Just ask, we're here to help!
We're Here to Help and Inspire!
With more than 20 years of experience, our goal is to inspire our clients to choose lighting that's both environmentally friendly and inspiring!
Shipping
We ship from our warehouse in the USA within one business day. US orders take approximately 1-7 business days to arrive. If your item is backordered, it will take approximately 5-6 weeks to arrive.